iOS and Android App to Buy ETH Using Cards

Are you looking for an app to easily buy ETH? Check out application powered by CEX.IO. Use it to purchase ETH with your credit card. To do so, follow
the steps:
Register

on

CEX

.

IO

Authorize

the

app

Add

a

debit

or

credit

card

Fund

account

using

this

card

Buy

ETH
This app can also be used for selling ETH and cashing out money to the card. Card manager tab inside the app allows to remove and add new cards even when you are not near your laptop. You can trade ETH/BTC, ETH/USD and ETH/EUR on CEX.IO website and in the app. But note that you can add a card not only in USD or EUR but in any other currency as well.

As this application was created by CEX.IO, it inherited high-security level. Thus, you can set up a password to log in to your app or use Touch ID in case of iOS. All applications are connected to your account on CEX.IO website. So, if you lose a phone, you can deactivate this connection in your profile. Finally, card information is secured according to PCI DSS standards.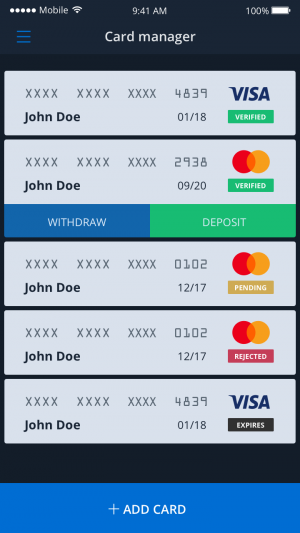 Edited by CEX.IO, 10 April 2017 - 10:43 AM.